Quids In Theatre Company (Aberdeen) present Macbeth: Son of Light. With thanks to Annie Begg.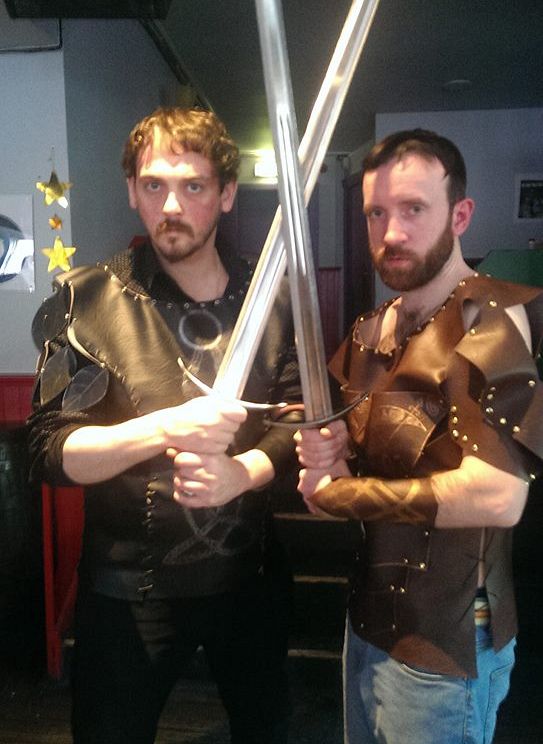 Scotland 1040, a Nation in Turmoil, striving for unity and independence.
Torn by battles and political corruption the land needs the hand of a great Leader to steady the journey to destruction. One man will emerge through bloody conflict and murder to lead the nation bringing seventeen years of peace and unity to a divided country.
Husband to the beautiful Gruoch, adopted father to her son Lulach, Educated statesman, Royal mormaer , Christian pilgrim and fearsome warrior, he strives to fulfil his ambition to lead his people with bravery and fairness.
Yet, haunted and persecuted by the nightmarish prophecy borne from the pen of an "upstart crow", Macbeth, Son of Light, True King of Scotland, faces his greatest battle, as he struggles to come face to face with the Macbeth of legend, the o'er reaching, murderously ambitious creation of the "scribbler", William Shakespeare.
This new play from professional Scottish Company, Quids In, presents a fresh theatrical vision of Macbeth as he becomes the murderous marionette of William Shakespeare.
Fusing new modern writing with Shakespeare, this small cast work with drama creates a powerful production; beautifully simple, the plot and evocative primitive setting nonetheless, weave a web of magic around the audience, binding them as the Witches devastating prophecy unfolds.
Quids In Theatre Company are a professional theatre company based in Aberdeen committed to providing quality theatre at affordable prices.
Macbeth: Son of Light 
Aberdeen Arts Centre Theatre
May 14 – 16 2014
7:30 pm
Tickets from Aberdeen Box Office

Info/Contact:
Weblink  
Email
Twitter
facebook
Comments enabled – see comments box below. Note, all comments will be moderated.