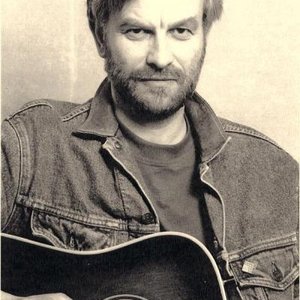 With thanks to Shona Anderson.
Performing at Cromar Folk Club on Friday 30th May is singer/songwriter John Hinshelwood.
Cromar Folk Club, which is held in Tarland Primary School Hall has welcomed many of Scotland's foremost musicians and singers over the last few years and we are very pleased that John is making the trip from Glasgow to perform for us.
Over the last three decades John's finely crafted, country tinged songs have firmly established his reputation as a writer and performer of distinction.
He has performed and recorded with, among others, ex Byrds Gene Parsons, and legendary Scottish songwriter Rab Noakes, and shared a stage with many distinguished artistes including Roger McGuinn, Tim O'Brien, Darrell Scott, and Kate Campbell.
His live appearances have included Celtic Connections,The Highland Festival, Wembley Country Festival, Perth's Southern Fried Festival, and Summertyne Festival in Newcastle, in addition to Arts Centres, Folk Clubs and many other venues across the folk/country/Americana music scene.
His two CDs 'Holler til Dawn'(2002), and 'Shattered Pleasures'(2009) , the latter a collaboration with Canadian singer Sandra Gellatly, both received widespread critical acclaim, and a new recording 'Lowering The Tone' was released in March 2014.
John also fronts the six piece country/rock band The City Sinners with American singer/songwriter Kathy Stewart, and has organised and curated several Gram Parsons tribute events.
John Hinshelwood appears at Cromar Folk Club on 30th May at 8pm. Cromar Folk Club meets in the school hall at Tarland Primary School. Tickets are £7.00 on the door and all singers, musicians, storytellers and listeners are very welcome.  There will be a raffle and any donations will be gratefully received.