Julie Thompson continues her series on photographing bands in Aberdeen taking in Terry McDermott & The Bonfires, Amy Sawers, Craig John Davidson & Innes Cardno at The Lemon Tree, Toxik Ephex at The Moorings, and Iron Broo at The Beach Ballroom.
The last of my three Lemon Tree events between Christmas and New Year was to shoot Terry McDermott and the Bonfires, along with his supports Amy Sawers and Craig John Davidson with Innes Cardno.
A queue had formed outside The Lemon Tree when I arrived. Some had come over from the USA especially for this gig – they were big Terry McDermott fans.
I also bumped into Matt Jolly's dad – who is also a big Craig John Davidson fan.
Craig John Davidson took to the stage to start the evening, along with Innes Cardno. Craig was excellent as ever but Innes was new to me and what a revelation the two of them together was – quite amazing. Craig alone is an incredible guitarist, but the two together were musical manna with Innes weaving lovely melodies around Craigs vocals and guitar.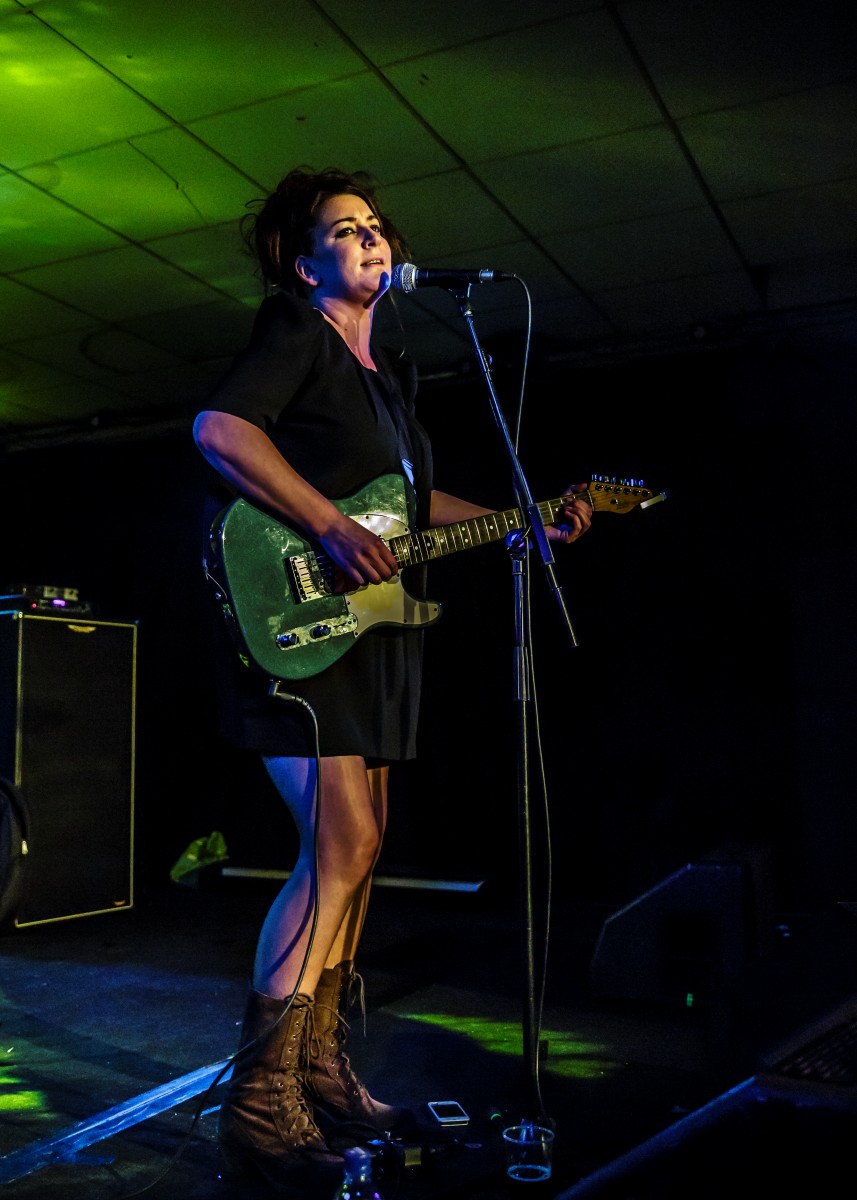 Amy Sawers was the next act on stage.
This was my first time seeing her on stage (previously I've only seen her in one of the Old Granite Whistle Test sets in HMV). She has a fantastic, powerful voice and big dark eyes.
Her eyes were usually open as she played and she looked around and made eye contact with the photographers (well, their cameras).
So many guitarist look down at their hands, which can make catching an open eyed shot a challenge.
I've found that eye contact from a performer can often lead to intense images that can make the back of the neck tingle.
Aberdonian Terry McDermott – who was runner up on Season 3 of The Voice, a US talent show and has become a big name over there – was back in his home city to coincide with his new single release; 'Lose this Feeling', and to Headline at the New Year's 'Gig at the Brig 2013' in Ellon.
Terry was previously with the Aberdeen band, Driveblind. Today he was singing with his band, The Bonfires – a mixture of American and British musicians.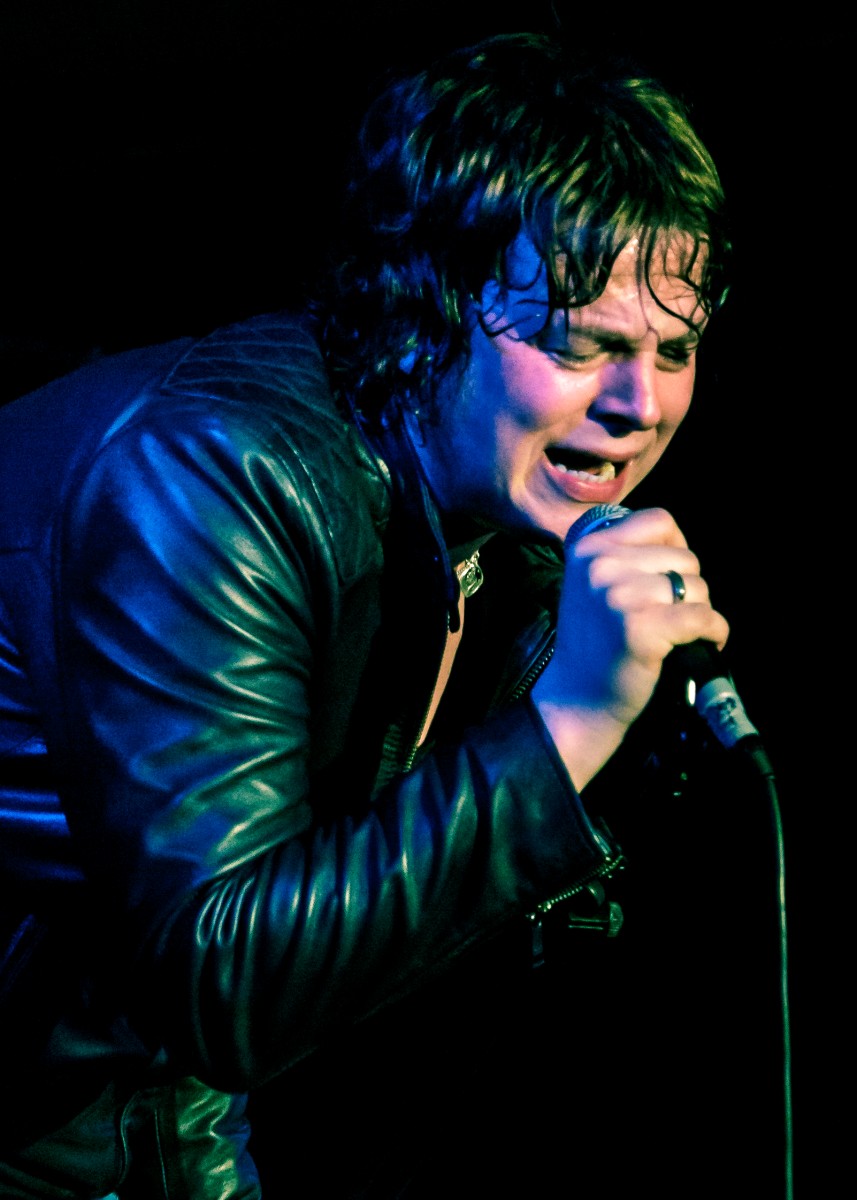 By the time Terry & his band took to the stage, the place was pretty packed, with the Americans fans front and center against the pit wall.
Also along to shoot this gig were Matt Jolly, George Mackie, Dod Morrison and Andy Thorn.
I had a quick word with Captain Tom before Terry came on, as I wanted to see if I could shoot some images from the crowd later on, after the pit session was over.
Terry was actually quite good to shoot – he was active and made good eye contact with those there to take the photos.
I enjoyed the shoot and his performance and the crowd loved the show, his new single going down very well with them.
I had a stupid novice problem later on, outside the pit. When I was taking my camera out of my bag I must have knocked the autofocus switch to off.
I didn't notice at first; I just thought my eyes were tired. Anyway I missed a few, but luckily not too many, good photo opportunities due to that mistake, so mental note to self – take more care and always check the autofocus switch is on!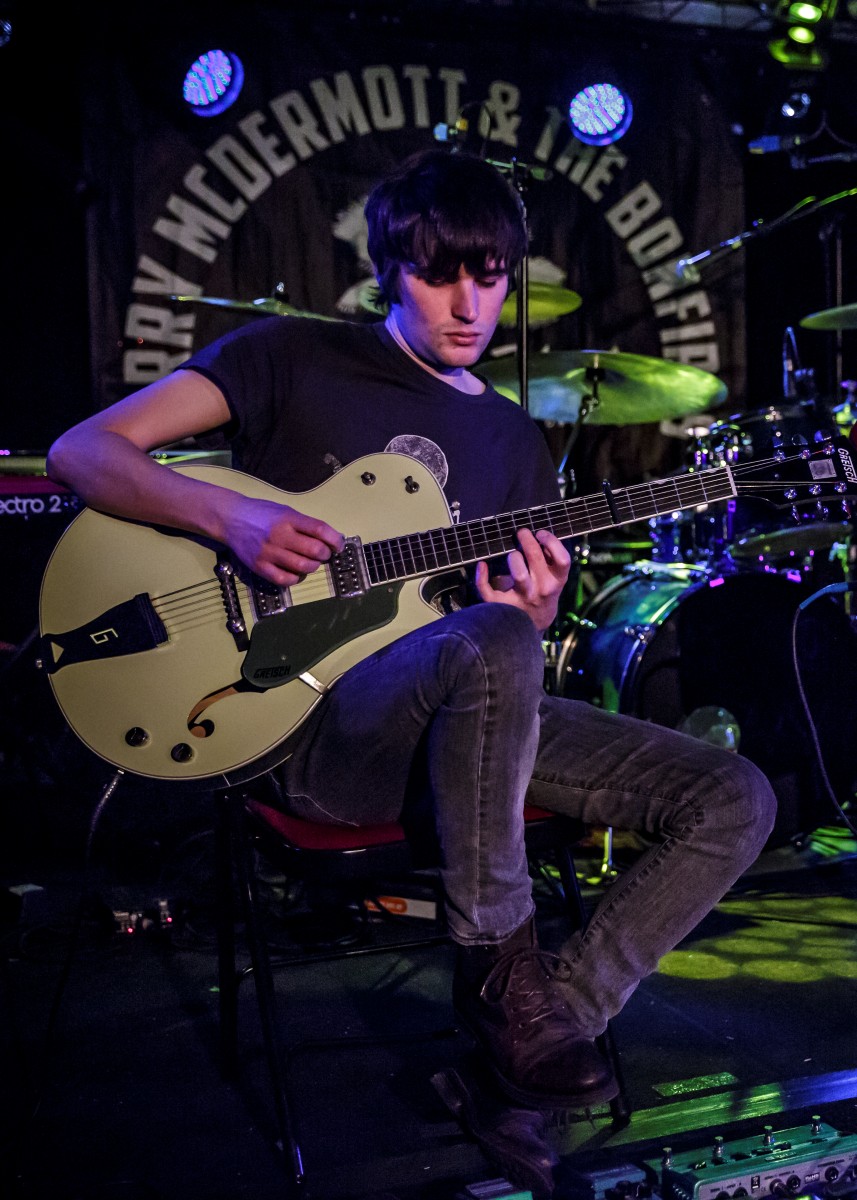 Terry and his band had a busy night planned, as it happens – during his set he announced that they were playing again a little later that evening.
After the signings and chatting at the Lemon Tree, they were off to play an acoustic gig at Korova on Bridge Street.
At the end, I managed to swipe a set list that Terry was kind enough to sign, as an addition to my memento drawer.
I remember, some time ago, asking George Mackie if he'd photographed anyone well known – Iron Maiden, Paul Weller & Katy Perry were some of the names he mentioned.
He has also been at the X-Factor shows when they visit and was recently at the AECC for Boyzone.
I asked if there was anyone he applied for and was gutted when he got a refusal:
"I wouldn't give them the satisfaction of knowing. I still get rejections of photo pass applications, but not so many these days."
His travels for music photography are somewhat limited by him being self employed – he single-handedly runs his football related business and can't just take off for days on end whenever he wants – so he mainly reserves his trips for the summer when the festivals are on.
Wickerman is his favourite and was the first he got a pass for:
"My kind of music with my kind of people in attendance"
Belladrum is another favourite, mostly because there is so much going on. It's a family friendly festival and great for candid/street style photography, another of his interests.
I asked if there anything he wished he'd known when he first started:
"Possibly to shoot in RAW, but fast action photography needs the best equipment to process the digital files. At the time I could capture sudden movement more precisely by pressing the shutter whilst saving as jpeg files. I've never been a fan of rapid shooting as you then lose the precision and control over what is captured."
Last question, George, honest! Any tips you'd like to share?
"Start with small shows in dark rooms, you'll learn the functions of your camera better."
A couple of weeks on from the festive season and I was off to The Moorings to see Toxik Ephex.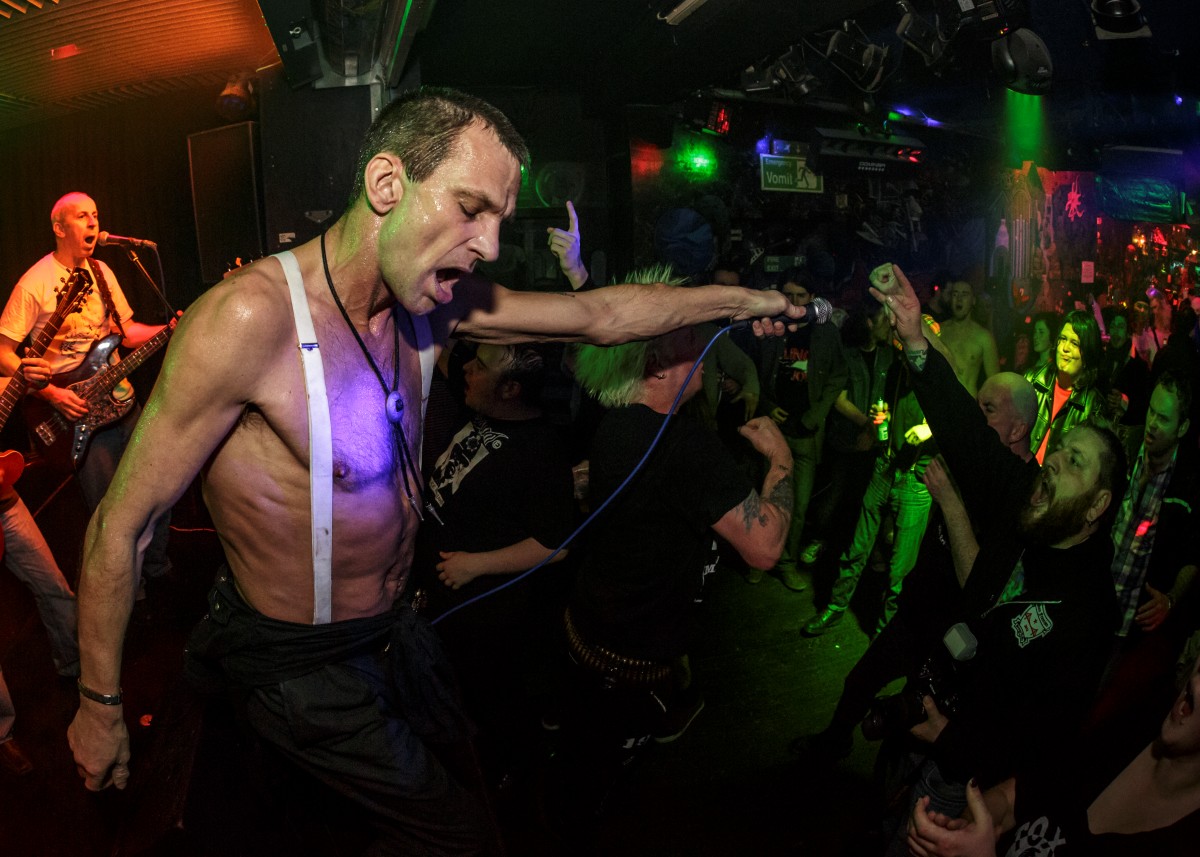 Toxik (originally called The Abductors) are possibly one of Aberdeen's longest surviving Punk bands going back, off and on, for some 35 years.
Having previously only caught the tail end of their last one in Downstairs @ The Malt Mill a few weeks back I was interested to see a full show.
Dod Morrison was, of course, there; in fact he was singing along in a mic at several points during the evening. Moorings house tog, Matt Jolly, was also
there.
Tonight I had decided to try a new thing. I had an event coming up the following week which needed me to be familiar with flash and I thought this would be a suitable venue and subject to use as a testing ground.
I'd played around with various settings during the support act but wasn't really happy with the results, a dark background and flash lit washed-out subjects.
During the gap between support and main act, I put my thinking cap on, eventually coming up with a theory where I could fill-light the subjects so they look natural but also keep the ambient lighting visible. Still, proof of the pudding is in the result – having a theory is all very well – and so, with some trepidation, I set my camera to those theoretical settings and prepared to give it a try.
Another issue with using flash is that you have to wait between shots for the flash to recharge. It slows you down and makes you pick your images more carefully, so in some ways it is no bad thing. However, here's a little tip – always carry spare batteries because flash recharge time increases as the batteries are used. Swap them out for fresh ones well before they go flat. Keep the old ones for reuse – they'll still last a long time in a tv remote.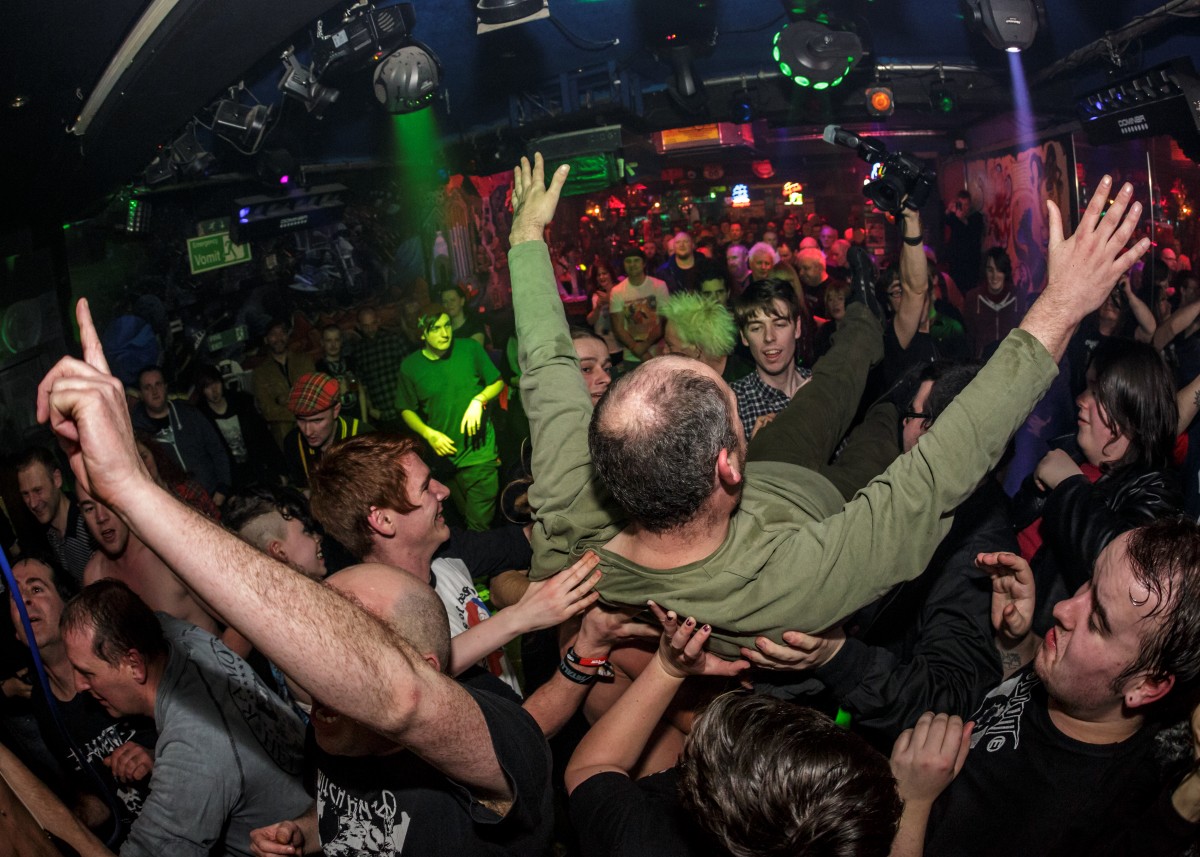 Looking for that special moment can be engrossing – which is why I ended up getting my camera accidentally smacked back into my eye. People are closer than you think when you're looking at them through a wide angle lens.
I eventually ended up standing on the edge of the stage for a while to grab some close-up photos of Dod, the frontman, interacting with the crowd. This was an excellent position for the shots I was looking for, but the crowd closed in beneath leaving me effectively stranded for a while.
I think everyone there had a great time, the crowd was well natured and I was pretty pleased with the results from my flash experiment. I had a great night, despite the bruises.
The last event I'll briefly mention was something new to me.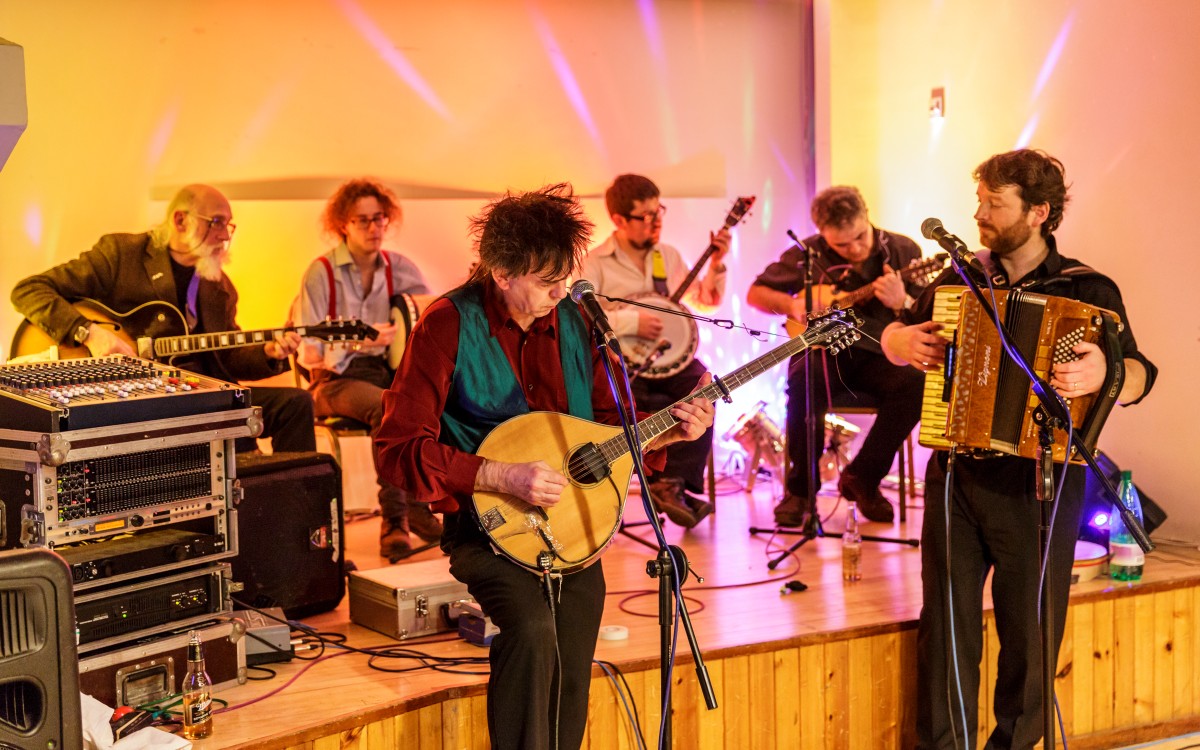 There was live music, yes, but this was of a different sort to the music I've usually been
encountering.
It was a Ceilidh – in this case a charity event to fundraise for ARCHIE – with Iron Broo and friends (Paul Anderson & Bob Knight) providing the music.
The event was a sell-out and the floor was so often packed that people had little room to dance.
It was fun to watch, a challenge to photograph and all for a great cause. I even learned a few new dances that night. Well done to all those involved in getting this event organised!
I've picked my next music photographer to talk to – Dod Morrison. He's been shooting gigs for some years now and should have some interesting tales to tell.
More Photos:
Terry McDermott & The Bonfires
Amy Sawers
Craig John Davidson & Innes Cardno
Toxik Ephex
Ceilidh for ARCHIE
Comments enabled – see comments box below. Note, all comments will be moderated.