The Dons finally bottled it today, raves Voice reporter Andrew Watson.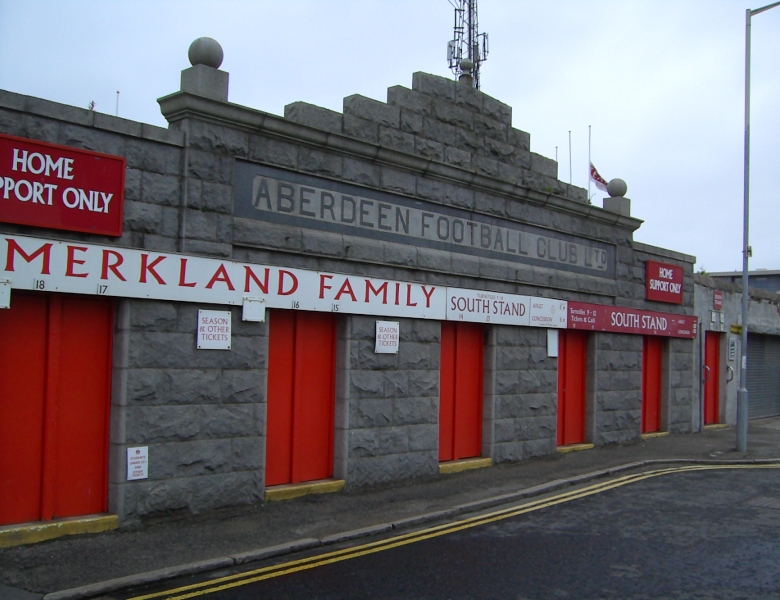 With over 12,000 in attendance, it's clear the Dons would be playing in front of an expectant crowd. A crowd expecting victory
It was a chilly afternoon, if not a little bit misty. Nothing the Pittodrie floodlight system couldn't handle, though. This meant Barry Robson could arguably contend his early corner kick shot wasn't just a wayward delivery that hit off the top of the crossbar and top netting.
Aberdeen dominated possession but did little with it, and they were to suffer the consequences for not being more clinical.
Thistle looked dangerous on the attack, particularly on the break. Their forward was generously gifted a shot from ten yards out and pounced.
0-1 (Danny Williams) after 22 minutes
Four minutes later, the home support broke out in rapturous applause. This was to mark the life – and death – of young Aberdeen fan, Cammy Smith.
This positivity starkly contrasted with the later frustration of the home crowd when the referee got in the way of play. He feebly ducked the oncoming ball unsuccessfully and got hit. He duly had abuse hurled at him for his trouble.
Unfortunately there was little worthy of a mention in the remainder of the proceedings.
Alan Tate was replaced by Joe Shaughnessy after 58 minutes. A minute later, Robson came off for Jonny Hayes.  At the 65 minute mark, Josh Magennis came on for Scott Vernon.
Of the last substitution, if was clear that Vernon had to be taken off. If I had the choice I'd have taken off Niall McGinn too. These two seem to be just going through the motions, these last few games.
The most bitterly ironic thing is thatf Gregg Wylde, who moved to St Mirren the other day, might have made the difference in this game; if only to take a point instead of none at all.
Final score:  0-1.