VSA's annual Tartan Pro-am Golf Tournament and fundraising dinner raised more than £30,000 to support families in the North-East. With thanks to Jenny Montgomerie.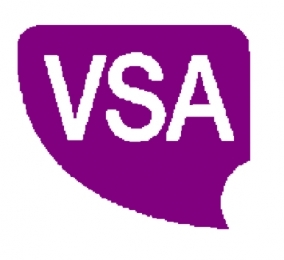 Aberdeen's largest social care charity, VSA held their annual golf event last Thursday at the Aboyne Golf Course on Royal Deeside, with a fundraising dinner in the evening to raise funds for VSA's Family Contact Centre.
The centre is a volunteer run facility where children from separated families can spend valuable time with the mum or dad who no longer lives with them.
VSA's Family Contact Centre can help when contact is hard to achieve for practical or personal reasons.
The event attracted 32 teams, with one Scottish Golf Professional playing in each team of four. The tournament was followed by a prize giving dinner at the Marcliffe Hotel and Spa where 150 guests enjoyed a Pimms reception followed by a fantastic dinner.
The after dinner entertainment, Drew McAdam left the audience speechless with his astounding mindplay.  Also during the evening an auction took place along with a heads and tails competition and a raffle.
In thanking all of the sponsors and guests for their very kind support in aid of the Contact Centre, VSA Trustee Andrew Forsythe was able to announce that the day had raised a staggering £37,735.00.
Debbie Fotheringham, VSA's Events and Fundraising Co-ordinator said:
"We are so grateful to everyone involved in today's Tournament and Dinner to help raise an amazing amount of money for such a worthy cause. I am overwhelmed by everyone's kindness and generosity. The Family Contact Centre is a valuable service to hundreds of families and the support from our sponsors, including Brewin Dolphin and Munro's Travel Group, all of the day's players and evening's guests has been fantastic. We should all be very proud of ourselves as this service is run entirely on voluntary income.
"I am also delighted to announce that next year's tournament will be held at the scenic and challenging Royal Deeside Golf Club on 15thMay."
Teams booking before the end of December will qualify for special discount rates.