The picturesque Glamis Castle plays host to a varied programme of events this weekend. Fred Wilkinson writes.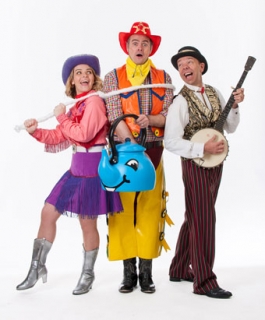 Encouraged by the success of their Diamond Jubilee Gathering last year, Glamis Castle provides the venue for a similarly family friendly series of activities and entertainment this weekend.
This year's gathering will surely be of great interest to the thousands who enjoyed Scotland's biggest Jubilee Celebration in 2012.
A healthy turnout will ensure that chosen charity, Ninewells Cancer Campaign, receive a boost from the event.
This year, Glamis Gathering will take place over two days. The Saturday is billed as 'Live on The lawn' and is essentially a series of live music performances headlined by Michael Buble tribute, Drew Wilson.
The Sunday is a Family Fun Day, the climax of which will be the ever popular Singing Kettle performing their new show.
Saturday 18th – Live On The Lawn
In front of Castle from 3pm
Featuring:
MICHAEL BUBLE Tribute – Drew Wilson
IRON BROO – Ceilidh Band
GLITZ – All Girl Rock Band
Pipe Band Blairgowrie
Paul Anderson – International Fiddler
Local Choir
Master of Ceremonies – Mr Doug Duthie
.
.

Sunday 19th – Family Fun Day
Family Day of Music/Dance including Food/Crafts from 10.30am
Featuring:
THE SINGING KETTLE – With their new show
GLAMMERJACK – a take on the famous CRACKERJACK television programme
Hosted by
HILARY WHITLEY of BBC SCOTLAND
TEDDY BEAR PICNIC
Competition for best dressed Teddy
IRON BROO – Ceilidh Band
GLITZ – All Girl Rock Band
GARRY SEAGREAVES – Magician for Children
LOCAL MUSICIANS – on Stage during the afternoon
COOKERY DEMONSTRATION – CRAIG WILSON
The Kilted Chef from Eat on the Green Restaurant
with a special guest appearance from
ANDREA BRYMER of STV
FOOD AND CRAFT VILLAGE
including stalls from local producers and crafts
POLICE AWARENESS UNIT ON SITE
ANGUS COMMUNITY COUNCIL DISPLAYS
Funfair and Food Outlets all day