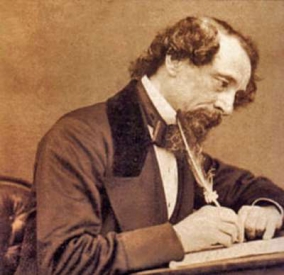 By
David Innes.
The March and April meetings of the nascent Dickens Aberdeen group saw lively discussions of Hard Times Parts 1 and 2 take place, and the rest of that less well-known Dickens novel will be discussed at the group's meeting on Wednesday 29 May.
The meeting will run from 1900-2100 at Grampian Housing Association, 74 Huntly Street, at its crossroads with Summer Street.
There is free parking adjacent to the building. Everyone is welcome.
Dr Paul Schlicke, a driving force behind the group, has also informed us of his delight that negotiations are well advanced for Dickens-related activities in July.
Professor John Drew of Buckingham University, project director of Dickens Journals Online, and Dr Tony Williams, past secretary of the Dickens Fellowship, will be in Aberdeen on Tuesday 9 July. They will be bringing for display the fabulous exhibition of 19th century journalism devised by Anthony Burton, emeritus curator of the collection of Dickens manuscripts in the Victoria and Albert Museum.
They will be giving talks that evening. Further details will be publicised as they come our way.
Keith O'Sullivan, Senior Rare Books Librarian of the University of Aberdeen's Special Collections and Museums has been in touch to enthuse about the Wanderlust exhibition the Exhibitions Gallery. Details below are from the University's website.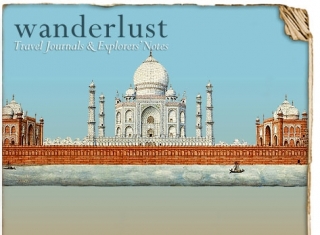 The exhibition at the Gallery of the Sir Duncan Rice Library features vivid writing contained in some of the travel journals and explorers' notebooks held with the University's Special Collections.
Wanderlust describes a yearning for distant places; an irrepressible compulsion to discover the unknown. Travel journals survive in many shapes and sizes. Spanning four centuries, not only do these writings give evidence of that compulsion to go beyond the horizon, but they also open an intimate window into lost worlds.
Gallery Opening Times
Monday to Friday: 10:00 – 16:30
Saturday 4 May – 1 June, inclusive: 10:00 – 16:00
Saturday 8 June – 7 September, inclusive: 10:00 – 12:30
Sunday: 12:00 – 16:00