Voice's Old Susannah takes a look over the past week's event's in the 'Deen and beyond in her quest to expose the uncovered even at risk of getting under the skin. By Suzanne Kelly.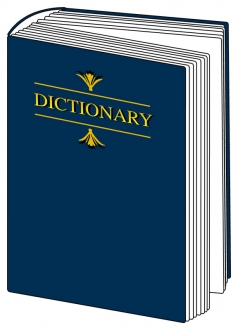 Footdee was transformed into an Ibiza foam party this week. Trees and bits of tree were trashed by the wind. Old Susannah wonders how those 89,000 trees planted on Tullos hill are doing.
They may be too small to be toppled by the wind just yet, but that was exactly the kind of weather that will be strong enough to knock them over in a few years' time. The soil matrix is poor, according to the Forestry Commission's soil report.
Thankfully it doesn't rain or get windy in Aberdeen very often, so I'm sure the trees won't have any problem at all.
The gusts this week knocked over trees and battered cars, but fear not, they weren't severe enough to spoil Aileen Malone's hairstyle, which was fetchingly lacquered in place.
Last Saturday she was adding glamour to the 45-minute demo, in a fetching off-white suit. I'd have thought she'd be in a hunting outfit.
They say that 'size isn't everything' and that 'length doesn't matter'. Clearly the few at Saturday's protest against Aberdeen City Council concurred. There were around 70 (I'm being generous) people protesting against Aberdeen City Council for 45 minutes.
You might have thought it was an outdoor rave: ex-councillor Kate Dean was trendily dressed in fetching leggings and a Cove Bay Rangers supporters' top. I guess this further illustrates that she has no ties to the club which might have remotely prejudiced her handling of the Loirston Loch planning hearing.
Financially or otherwise, someone who might be biased towards one side or another of a hearing isn't supposed to be the convener, as previously detailed. Anyway, Old Susannah showed up to watch the demo, with a friend and a doggie, and had a chat to some media acquaintances. They were most amused that they'd shown up in the middle of a weekend to cover a demo supposedly by four or five hundred, to find instead between sixty to eighty people, including infants and toddlers.
I learnt a few new vocabulary words from some of these hacked off hacks, but best we don't define those.
Aileen Malone, councillor, protesting against the council.  Hmm.  Presumably she was protesting against the amiable Martin Greig, Lib Dem, who voted against borrowing £90 million or so for granite walkways. It will be interesting to find out how this move by HoMalone will be viewed by her current party members and by other sitting councillors.  And we shall.
Tom Smith wrote a heart-wrenching, or perhaps 'stomach-wrenching', letter to the P&J in response to a letter by one Dr. Howard Gemmell.  Dr Gemmell was disappointed that the city has been split over the UTG situation, and the lack of Wood's/ACSEF's willingness to compromise.
There are some absolutely charming comments on the petition which Wood might enjoy
Smith doesn't seem to agree that there was unwillingness to compromise. I guess he missed all of Sir Ian's statements to the effect that it was his way or no way, it was the Web or nothing, and if he couldn't have his Web he'd send the £50 million to help Africans.
Old Susannah started a petition, now with about 175 signatories, asking Wood to honour his February pledge and send the money to do good in Africa instead of getting rid of the city's lungs.  There are some absolutely charming comments on the petition which Wood might enjoy; it can be found at http://www.gopetition.com/sir-ian-send-your-50m-to-africa
Smith goes on to say 'there is no strident political campaign by business or Aberdeen City Garden Trust.'  So before getting on to this week's themes, here is one non-related definition first:
Strident: (Eng. adjective) Characterised by harsh, loud, aggressive noise or commotion.
ACSEF?  Aberdeen City Gardens Trust?  Big Partnership and 300-plus radio adverts?  The letter signed by a hundred businessmen complaining that without a Web we're doomed?  Strident, these guys?  Never!  I've never seen a more refined, elegant polite request to hand control of public, Common Good land over to a private company before.
A member of the royal family playing games in the nude.  A member of the royal family sunbathing in private.  Another royal, Lady Gaga, accused of being 'fat'.  The naked rambler's naked ambition.  Kylie's bottom, again.  A host of issues have made the nude, sorry, news this week.  Here are some relevant definitions to get to the bottom of things.
Right to Privacy: (mod. Eng.; law) The right of an individual not to endure surveillance, be harassed, photographed, recorded, etcetera, as guaranteed by EU Human Rights law, unless there is a legal reason or a journalistic need to expose truth in the public interest.
Apparently, Individuals' right to privacy is guaranteed in the European Convention on Human Rights.  Journalists however are able to collect and reveal information if it is in the public interest to do so. Smash criminal gangs? Expose illegal activities? These are the kind of things the old-fashioned investigative reporter used to get up to.
But why risk danger, spend ages researching topics, and wind up with a story buried deep in a newspaper if it's printed at all? After all, not all papers are interested in exposing truths. I wish I could think of an example or two of this.. All you need is a long, long telephoto lens, a decent camera, some recording equipment, and you'll be in the tabloids earning lots of dosh with little effort. Result.
A newspaper can print a story if it has not been illegally obtained, and if it is definitely in the public interest to print it. This obviously means we need nude photos of the royal family. What could be more in the public interest than that? Perhaps a certain young man was foolish in the extreme to have had a wild US holiday captured in snapshots.
It's a pity there weren't any older, wiser professional people around him to stop photos being taken without spoiling the fun, or at least to ensure that the young man was fully aware of the consequences.  If there had been any such experienced, sober professionals around, this particular upset could easily have been avoided. Good on the Sun for printing the photos.
It's not as if the Sun is in any way an opportunistic paper that will do anything for money.  Beloved of those caught up in Hillsborough, and celebrities and politicians who may have been hacked, thank goodness we've got the Sun.
However, a female member of the Royal family was sunbathing at a private French chateau when she was photographed topless. Who could I be referring to? She was photographed by someone with a long lens who was apparently standing nearly half a mile away. She had a reasonable expectation of privacy, and it was taken away from her. Result!  More public interest photos!
Whether or not you are a fan of the royal family, celebrities, sports people, politicians, all these groups of people are contributing by helping our kindly, intrepid newshounds to make a dignified living.  But the stories wouldn't be as much fun without photos…
Paparazzi: (Italian, plural noun) Packs of journalists and photographers who follow famous people around, looking for photo opportunities and stories to sell to tabloids and cheap magazines.
The paparazzi have done a great job so far, and they couldn't keep it up without people buying magazines.
Whether it's a drunk singer getting out of a car showing underwear or skin, whether it's an ageing Peter Falk aka Colombo in California being literally chased by a pack of news hounds (the poor man was old; he was upset and confused when cornered and photographed), or a celebrity's child going to school, all are fair game for the paparazzi.
After all, everyone wants their fifteen minutes of fame, or so I am told, and 'all publicity is good publicity'. The famous should be grateful that the ever-attentive photographers trail their every move, spying on them, their family and friends.
If you're famous enough, your accidental death may likewise get a good set of photographers recording it. You'll be most grateful I'm sure. Old Susannah thought that there was a law and a code or two stopping the exploitation and hounding of celebrities, but apparently there aren't.
So, keep on buying those mags. Find out who's been seen cheating on whom, who got drunk, what colour underwear they had on. Most importantly, keep buying these worthy news periodicals to find out crucial things like who looks too fat or too skinny.
Body Image: (Mod. Eng. psychological term) The mental picture we have of what we look like to ourselves and the rest of the world.
Anorexia, bulimia and other eating disorders were once a comparative rarity confined to teenage girls. However, people of all sexes and ages are suffering these days in increasing numbers.  The problem? Who knows. It's certainly nothing to do with paparazzi and the celebrity mag. It is mere coincidence that any star in a bikini or 'revealing outfit' is immediately deemed to be too thin or more likely too fat by the press.
For one thing, the camera adds ten pounds to us all, or at least that's my excuse. For another, we're saturated in images of people who are close to physical perfection, because they've been airbrushed. Somehow, when someone doesn't look quite as tall and thin in real life as in their movie poster, the press is free to speculate whether they have 'cellulite'.  And ageing is definitely a no-no. Botox to that.
There is obviously no link between the media obsessing over every inch of a celeb's body and other people wondering if they are beautiful or not. Any link between people binge eating or starving themselves has nothing to do with this tiny societal pressure to be perfect.
Lady Gaga, it is being claimed, has no right to any privacy. So her ex pa claims in a New York law suit. I think Gaga might beg to differ. She has recently posed in a bikini as a response to people saying she'd got fat. As a teenager she suffered eating disorders.
It is almost as if she thinks her music is somehow more important than what she looks like. But here's the thing: just because someone poses for a photo when there is a photo call or an event on, does it mean they should be photographed in their private time? Of course it does!
Thankfully girls have many positive role models. There is Jordan for instance. Buying quantities of silicone, taking your clothes off, and having a ghost writer are what we want our young girls aspire to.
Exposure: (Eng; crime) exposing oneself wilfully, for instance to young children or in public.
In Aberdeen, a man was spared jail this week. He continues to go out in public and expose himself to young children. What a freedom fighter! Just like our friend, the Naked Rambler.
You might think Old Susannah would rush to defend the Naked Rambler's right to be naked wherever and whenever he wants. Absolutely!
The thing is, other people's rights not to be disturbed by the Rambler exposing himself aren't as important as his right to be naked. He was recently asked to stay clear of a children's play area when he was naked. He refused. What a hero!
There is a silly old saying 'your right to swing your arm ends where my nose begins'. Surely this doesn't apply to our naked freedom fighter. So what if something like one in five women can expect to have some kind of sexual assault in their lifetime? Why shouldn't this nude guy be free to make people wary of a potential attack? Why should anyone have the right to keep their child from seeing him?
An American criminal legal professional I know brought up the subject of crime and nudity once, it was one of those conversations. She said that in her years of court experience there were usually only two reasons a man shows up naked somewhere: one is because they intend a sexual assault; the other is because they are going to kill someone and don't want to get blood on their clothes. But let's just let everyone go around naked, shall we? How can that lead to any intimidation or discomfort?
Sadly, we don't live in an innocent, nice world any more. Some say we never did. By the way, the Naked Rambler has two children by one of his ex-partners. She asked him to keep his clothes on to visit his young children and he refused point blank. Now that's truly heroic, sacrificing your children's right to a father so that you can get naked.
Confidential to 'Forgetful of Bucksburn':  Sorry you forgot about all the charming posts you put on Facebook extolling the various good points of the EDL. If you need any reminders of what you wrote, just let Old Susannah know. I've got screenshots saved and backed up, and I'll be  happy to refresh your memory.
 Comments enabled – see comments box below. Note, all comments will be moderated.