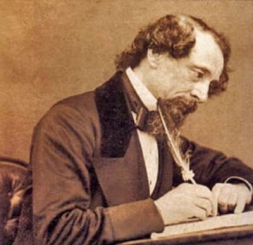 By
Nicola McNally. 
On Tuesday 26th June the Aberdeen Dickens Fellowship group will meet at the University of Aberdeen King's College campus, to launch their 2012 programme of events.
The meeting will be hosted by Dr Paul Schlicke, honorary senior lecturer at Aberdeen University.
Dr Schlicke told Aberdeen Voice:
"The meeting will consist of an informal seminar discussion of Dickens's life. No prior knowledge of the topic will be required and no preparation expected. I shall lead the discussion myself and will welcome questions and contributions from everyone present. There will be no charge for admission, and everyone interested is most welcome.
"Then in September we'll hold our next event, when we will discuss the group of sketches entitled 'Our Parish' from Sketches by Boz, and members will be invited to read favourite passages from Dickens, chosen by themselves.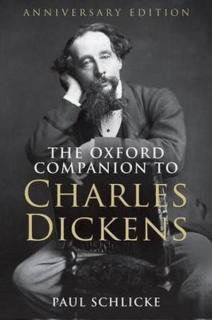 "Thereafter we plan to schedule a series of seminars on topics under the general heading 'Dickens and'—that is, Dickens and Money, Dickens and Charity, Dickens and Education, etcetera.
"We'll have one meeting devoted to Dickens and Aberdeen. He came to give public readings on two occasions, turned down an invitation to stand for rector of Marischal College, and published an article in his journal Household Words about the local legend of the 'Downie Slauchter'. We also plan to have a viewing of Aberdeen University's magnificent Dickens collection.
"The essential point is that we should meet in fellowship; it is not intended to be an academic organisation, but rather a meeting of people who simply enjoy reading and talking about Dickens and his works. Anyone is welcome to participate".
To find the venue:
The MacRobert Building is the tall building on the corner of King Street and St Machar Drive . There is ample parking adjacent to the building, free after 4.30pm. The entrance is on the south side of the building (i.e., facing in the direction up King Street towards the city. On entering the building, turn left and then through the doors on your right, and down the corridor for lifts.
Future events which have been arranged will also feature the actress Miriam Margolyes who will be at the University presenting her one-woman show, "Dickens's Women" on 30th August. Tickets for that event are available from the Aberdeen Box Office on Union Street .