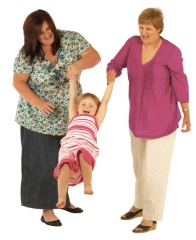 With thanks to
Val Sutherland.
Cash In Your Pocket, together with Homestart and the Belmont Cinema, are holding a Free Family Information & Advice Day on Friday 30th March, 9.45-2.30pm, at the Picture House, Belmont Street, Aberdeen.
The day will focus on providing help to families on matters around their finances.
This event is open to everyone with family responsibilities: parents, grandparents, carers and children – there will be something for everyone.
As well as access to advice and information from a wide range of partner organisations taking part on matters such as heating your home, savings options, benefits and keeping healthy…. and more, there will be fun for the family with free bingo, prize draws, soup packs and refreshments, free facepainting, balloons and healthy snacks for children, with the added bonus of cartoons being screened throughout the event.
We would encourage everyone to come along, to join in the fun and pick up tips on how to make the most of your money.
Val Sutherland
Cash In Your Pocket Partnership
Tel: 01224 200221
E- mail: val.sutherland@ciypp.co.uk