Aberdeen Voice's Odious Susannah takes a look at this past week in Aberdeen, and tries to make some sense of it all.  By Suzanne Kelly.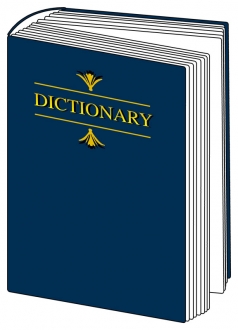 What a week!  I felt pangs of pity for the disgraced captain who left the sinking ship.  His reputation in tatters, he jumped before the entire thing could sink completely, taking his lovely companion with him while others were left to flounder.  Yes, it is true:  John Stewart has jumped the LibDems and is heading to Manchester.
But who to take the helm of the wreck of HMS LibDem?  Who'll be strong enough to shoot the Tullos deer, wise enough sit on boards that redact their minutes, and courageous enough never shirk from public debate when it suits them?  Whose record this past year puts them streaks ahead of the other Lib Dems?  Who can that new captain be? Why, it is none other than Aileen 'Ho'Malone.
  I wish her all the best in her new role, and hope she will bring her stewardship talents so evident in the Tree, dead deer, and pesticide spraying for Every Citizen campaign to the Lib Dems – that would improve their standing  no end.
We also learned that her husband Brian is going to be running for election – this will be Scotland's own Kennedy dynasty before we know it.  And that's not just because of Aileen's hairstyle looking like Jackie O's.
I was at Wednesday morning's City Council meeting to speak against Union Terrace Gardens being turned into a carpark/theatre/shopping mall, especially before the referendum happens.  No surprises for guessing the outcome – we're going to go ahead and keep the ducks in a row for the project to go ahead, and have set aside a mere £300,000 for the legal costs.  The legal costs will be massive obviously – like when Stewart Milne had to pay something like £500,000 to sell property from his left hand to his right hand.
The council meeting started on a serious note; The Lord Provost announced there is a leak in the city council.   It seems our on-time, fantastic, £60 million-pound bargain revamp of Marischal College has a 'wee' problem:  the bathrooms have stopped working on the upper floors.
At first I thought they were 'taking the p', but then I gave the Council's reception a tinkle, and they told me it was all true.  Indeed:  the City Council is full of it.  Let's hope they get to the bottom of this problem soon.  Either way, it looks like more taxpayer money will be going down the pan.
There is currently a huge 'out of order' sign to be found at Marischal College: this may or may not be connected to the toilet problem.
Why am I not 'Old' but 'Odious'  Susannah this week?  Because John Stewart says I am an 'odious individual'.  I've been having the most enchanting exchange with some of our elected officials this past fortnight – Odious Susannah is putting together another little matrix. This will show councillors' answers to questions of the day, hospitality registers and declarations of interest compared to directorships shown in Companies House – there are a few  differences here and there that you might find amusing.
  Your actions marks you as an odious individual
The matrix will show who's voted how on a few issues.  Nothing special – just who wants to shoot your deer, close your schools; whose votes closed Choices, who wants to spend more money and time on the City Garden Project before the referendum, and so on.
Most of the replies that are in are casual and not very exciting, but  leave it to Neil Fletcher to spice up my life again.  You'll be able to read his reply alongside some of the less exciting ones soon enough.    But here is where I became Odious.  I crossed the line when I asked leaders of the parties whether or not they would allow councillors a free vote on Wednesday concerning the future of UTG.
I asked:
Dear All
Naturally I am opposed to this project going anywhere before a referendum is held.  I hope you and your parties will prudently oppose measures coming before the Council on Wednesday.
I would like to know if your political parties will be enforcing a party line or allowing a free vote.
On a separate matter I have received a good number of polite responses to the questions/issues email I sent some weeks ago.  The results will be published shortly, so if any of your party's elected councillors wishes to respond, they should do so by Wednesday.  (Failures to respond will be noted as well, and the one astonishingly rude reply published in full, too).
I hope my shocking language above has not offended all of you as much as it did John:
Dear Ms Kelly
The Liberal Democrat group does not operate a whip.
And you really are in no position to complain about rudeness. Is your self-awareness so lacking?  You have consistently attacked some of my colleagues, particularly my female colleagues, online in a very personal, vile, nasty and vicious manner. Your actions marks you as an odious individual and I suggest if you can't take a bit of the heat, you should maybe reconsider your widely-rumoured plan to try and enter the Council kitchen in May.
Please feel free to publish.
Yes, I am a bad, rude, odious old girl.  And I wrote back:
I hope you are not trying to intimidate me in my role as a journalist who writes a satirical column – it seems that way.  Satire is of course a long-standing tradition in British politics.  I didn't say I can't take the heat; I am merely reporting that the comments from an elected member are rude.  But when they are published shortly – with this exchange of emails, we will allow the public to decide who they find 'odious'
But John got back in with a killer comment – how he must have laboured over writing this one;
Welcome to our world, where people whom you have never net [sic]pass judgement based on what they read!
No, it is true I never did 'net' the catch that is John, but that's because some lucky person caught him before I did.  But I've never met the man, either.  Also my hard luck.  But somehow, I do feel able to judge people I never met.
Do you know how I manage this seemingly impossible feat?  I look at what they have done and what they do.   How they vote, what services they cut off, what they want to do with green space.  Harsh of Old Suz, I admit – but yes, I do judge some people without even having met or netted them.  John branded as 'asbo-deserving' the Church of Scotland when it wouldn't behave as he wanted it to, and like the Churlish Church, I will have too just carry on somehow.  It is a shame we will not part as great friends.
But that's enough background – time for a definition or two from the web  – not the granite one that will make us all rich and Aberdeen the centre of the architectural universe, but the world-wide one, and how some public relations companies operate on it.
Astro-turfing: (courtesy of Mark via Facebook – thanks Mark) (modern English phrase)
When a professional lobbyist or public relations operative uses a website such as Facebook or Twitter to appear to be a grass-roots movement instead of what they really are – a company hired for PR purposes.   This astro-turfing is done to try to gauge and/or gain public support.  It is a very odious thing to do, and most websites prohibit it, as does a code of practice for PR companies.
  Do your local newspapers seem filled with stories about the benefits of the concrete ramps over UTG?
Who or what made Old Odious Susannah think of astro-turfing?  Step forward the Facebook entry of one Miss Katy Campbell who according to her 'Linked In' site (whatever that is) is an Account Administrator at The BIG Partnership.  Good for her.  No doubt she isn't aware of the fact she should not astro-turf, but she seems to have done so.
No doubt her motives were selfless – her Facebook presence had been extolling the virtues of turning UTG into the web.  Don't bother to look for the postings anymore – once she was rumbled, they were all taken down.  No doubt her superiors at The BIG Partnership also made an apology on FB and explained why it was inappropriate not to disclose whether you work for an agency when posting things promoting what your agency does; Old Suz just didn't find it yet.
NB:  Linked In says she is into croquet, burlesque and debating:  let's hope not simultaneously.
Public Relations Offensive: (modern English phrase) A burst of media activity, lobbying, advertising, etc. to get a point or product into favour with the public.
You may not have noticed, but someone somewhere seems to be attempting a PR offensive.
Do your local newspapers seem filled with stories about the benefits of the concrete ramps over UTG?  Are the papers saying that building the ramps will bring over £122 million per year into our economy and create 6,500 jobs?  Are you being shown news polls that show 4 out of 5 (if the sample was that large – I doubt it) P&J readers want the teletubbie garden?
  Good News!  The trees are gong to stay in the gardens forever!
If so, there just might be a public relations offensive in play.  All this extremely inoffensive pr is meant to show how much greater life will be for all of us (except the 200 year old trees, rooks, bats, peregrine falcons, red kites.,.) if we literally level the playing field that is UTG.
The new Facebook community sits, some seemingly started by the BIG partnership's opeartives, are a great place to get your questions about the gardens answered.  Unless of course you are asking if the Facebook page was started by a PR company; those questioned don't get answered as far as I can tell.
However, someone asked which trees will be felled and what will happen.  Good News!  The trees are gong to stay in the gardens forever!  AS BITS OF THEATRE SEATING, WOOD DECKING AND WOOD CHIP!   Result!  Sure it will be hard luck on the animals that live(d) in the trees, but perhaps they can be stuffed and kept forever too?  We in Aberdeen are surely going to be stuffed at any rate.
Another brilliant PR wheeze is to send visiting 'professionals' to schools to talk to young people.  It was apparently 'Money Week; in Cults last week (I don't think we have 'Money Week' in Torry…).  From several accounts, some 'merchant bankers' came to school to tell the children of Cults that Ian Wood and Stewart Milne have started from scratch and now do great things for the community like building heated driveways – sorry  – like building affordable housing, and really are quite nice chaps.
Apparently Union Terrace Gardens was not mentioned to the children – who were just told how great these local worthies are – so that's ok. No indoctrination or brainwashing going on there then.  PR Offensive?  I'd say so.
Next week:  Milne property sales update, Part 1 of the councillor matrix, and bits and pieces