Dave Macdermid brings Voice readers news of the latest outcomes in City tennis competitions.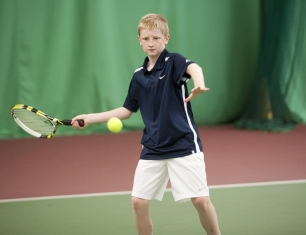 This Sunday sees the third of the monthly Glacier Energy Masters Under 12 event at Westburn Tennis Centre where Patrick Young will be looking to consolidate his position at the top of the leader board after the opening two events.
The Stonehaven youngster is currently on 19 points ahead of Cameron Edwards (Cults) on 14 and Rubislaw's Conor McMahon on 12.
Congratulations to the two North East teams that took part in the 'Orange' pre-Christmas competition at Stirling, with the 'North East Tigers' winning the 11-team event and the 'North East Lions' finishing third.
Representing the Tigers were Harrsha Pradeep Kumar, Jamie Connell, Cameron Jappy and Ewan Smith, while the Lions were represented by Gabe Kennedy, Jodie Harris, Rosie Sterk and Varada Kamate.
District coach Vikki Paterson accompanied the squads.