Last year Aberdeen City Council proposed the complete closure or privatisation of Aberdeen Instrumental Music Service. After a strong campaign, the council was persuaded of the senselessness of its proposal. We were assured that the existence of the Music Service would be safeguarded, provided the Music Service made cuts requested by Aberdeen City Council. It did. The service was saved for a year, but it is once again under threat. Kathryn Reid tells Voice about the Come and Play Protest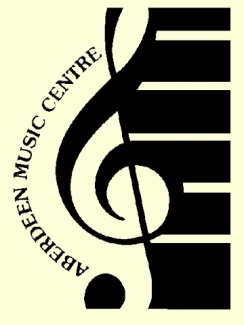 On Tuesday 6 December, the Council's Finance and Resources Committee will meet to discuss Priority Based Budgeting: Draft financial budget 2012-2013 5-Year Business Plan budget.
Once again it contains a proposal to 'withdraw music tuition'.
We want to demonstrate to councillors how much musical talent is thriving in Aberdeen thanks to the Aberdeen Instrumental Music Service, and we aim to do this in the most obvious way – by playing and singing!
We are planning a Peaceful Playing Protest in Union Terrace Gardens, from 12noon to2pm at the same as the budget meeting is taking place. We are inviting as many people as possible to attend so we can really make an impact. If you are a member of an instrumental or vocal musical group, please come along with your friends and lend your talents.
More information and details are available from rona.h.cook@gmail.com
A FEW THINGS TO REMEMBER…
This is a peaceful protest. Bring a smile and your best behaviour!
Union Terrace Gardens doesn't have facilities for an orchestra, so take along music stands if you need them.
Neither chairs nor a PA system can be provided, so remember this when planning your performance.
Union Terrace Gardens managers have been kind enough to let us use the space, let's show our gratitude – don't leave behind litter or damage the area!
It's Aberdeen, and it's December….wrap up warm!
OTHER THINGS YOU CAN DO TO HELP…
Write to councillors on the Finance and Resources Committee giving your point of view
Write to your MSPs
You can find addresses and links for councillors and MSPs at
http://www.friendsofaberdeeninstrumentalmusic.co.uk/  
Sign the online petition at:
http://www.gopetition.com/petitions/no-withdrawal-of-music-tuition-in-aberdeen.html
Tuesday 6 December,
12noon – 2pm.
Union Terrace Gardens, 

HOPE TO SEE YOU ALL THERE!