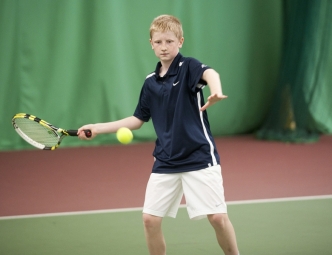 Dave Macdermid brings Voice readers news of the latest outcomes in City tennis competitions.
 The host club's Martin Harbord, seeded two, won the men's singles event at the inaugural Rubislaw Grand Prix event with a 4-6, 6-2, 10-4 final victory over clubmate Babak Alnasser, who had earlier eliminated the favourite, Graeme Matthew (David Lloyd Aberdeen), 6-7 (7), 6-4, 10-6 to reach the final.
The women's final was also an-all Rubislaw affair with teenage Fiona Hamilton triumphing 6-0, 6-3 over Laura Mulders.
Stonehaven's Patrick Young (pictured) won the second of the monthly Glacier Energy Masters Under 12 event at the Westburn Tennis Centre.  Cameron Edwards (Cults) was runner up.