Last week Chicho Sanchez  spent a few days analysing the data from the recently published report on tax havens by ActionAid UK. Here he shares his findings with Voice readers.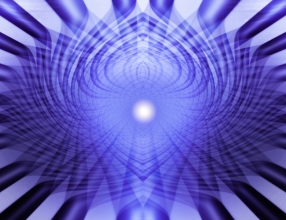 The figures, published in the
Guardian
, show that 98% of the FTSE100 have subsidiary companies in tax havens.
While this is not illegal and is not directly an admission of tax avoidance, it gives us a glimpse behind the thick curtain of big business and has confirmed to many their suspicions about multi-national corporations.
However, during those few days I began to realise something else…that the claim "Capitalism creates more choice than ever before[1]" is an illusion.
It is an Illusion of Choice.
I began to map out where the FTSE100 were operating in Aberdeen and how often we, as members of the public, come into contact with companies from the index. Parent Companies are in red and in brackets.
Carola is visiting Aberdeen for the weekend.
She arrives on the P&O (Carnival Group) Ferry from the Islands  She is staying at the Premier Inn (Whitbread Plc) on North West Street opposite the Lemon Tree. She had looked at the Holiday Inn (Intercontinental Hotels Group) on Chapel Street but it was full. In the morning, she goes to the centre to via the Bon Accord and St. Nicholas Centres (50% Land Securities Group – 50% British Land plc). She stops in the Bon Accord Centre for a coffee at Costa Coffee (Whitbread Plc) and checks her emails on her (Vodafone) mobile phone using the wi-fi perhaps provided by (BT).
As she strolls through the St. Nicholas centre (50% Land Securities Group – 50% British Land plc) she stops to look at the clothes in the window of Next (Next Group). She leaves and stops in WHSmiths (FTSE250) to buy a Financial Times (Pearson Plc) and a copy of 'A Tale of Two Cities' published by Penguin (Pearson Plc) for some bed time reading.
It's a typical day in Aberdeen. Cold and wet, Carola vows to stay indoors as much as possible. She hears about the new Union Square Shopping Centre (Hammerson Plc) and decides to visit the attraction. There she finds Marks and Spencers (Marks and Spencer Group) selling all manner of goods.  After a while she heads back to Union Street where she withdraws money from the Barclays (Barclays Bank Plc) cash machine on Union Street .
Feeling the beginnings of a head cold coming on she makes her way to Boots where she buys some Nurofen (Reckitt Benckiser), some Strepsils (Reckitt Benckiser), Beechams (Glaxosmithklein) and a bottle of Lucozade (Glaxosmithklein) for energy. She wonders across to Union Terrace Gardens where she meets a group of protesters conducting a tour of the city's underbelly. She joins the tour and learns of Ian Wood's (John Wood Group Plc) 'vision' for the Gardens. She leaves at the end of the tour and heads back to her warm hotel for a rest. The energy for the hotel might be provided by SSE (formerly Scottish and Southern Energy).
Before bed she has a Grolsch (SabMiller Plc) in the bar and a cigarette containing Golden Virginia Tobacco (Imperial Tobacco) rolled in Rizla papers (Imperial Tobacco). She has a quick shower and washes her hair with the L'Oreal (Bottled by Rexam Plc) shampoo she bought at the Airport and dries herself with a towel perhaps washed in Vanish (Reckitt Benckiser). Feeling clean and happy she hits the hay.
Brenda is a mother who works part time for Tesco (Tesco Plc). She has 4 children and lives in Garthdee. Her Husband George works for (BP) in Dyce. On Tuesday afternoons she goes to Sainsburys (J Sainsburys Plc) next to B&Q (Kingfisher Plc). Her shopping list is as follows –
Food and Drinks
Blue Dragon Stir Fry Sauce (Associated British Foods Plc)
Jordans Cereals (Associated British Foods Plc)
Kingsmill Bread (Associated British Foods Plc)
Ovaltine (Associated British Foods Plc)
Patak's Curry Sauce (Associated British Foods Plc)
Ryvita (Associated British Foods Plc)
Silver Spoon Sugar (Associated British Foods Plc)
Nambarrie Tea (Associated British Foods Plc)
Guiness (Diageo)
Lagavulin Whisky (Diageo)
Smirnoff Vodka (Diageo)
Blossom Hill Wine (Diageo)
Ben and Jerry's Ice Cream (Unilever)
Vienetta (Unilever)
Hellman's Mayonnaise (Unilever)
Flora margarine (Unilever)
Knorr Stock Cubes (Unilever)
Marmite (Unilever)
Pot Noodles (Unilever)
Slim Fast (Unilever)
Peperami (Unilever)
Household Goods
Air Wick (Reckitt Benckiser)
CillitBANG (Reckitt Benckiser)
Clearasil (Reckitt Benckiser)
Dettol (Reckitt Benckiser)
Durex (Reckitt Benckiser)
E45 cream (Reckitt Benckiser)
Finish washing powder (Reckitt Benckiser)
Gaviscon (Reckitt Benckiser)
Nurofen (Reckitt Benckiser)
Brylcreem hair product (Unilever)
Dove Soap (Unilever)
Impulse Deodorant (Unilever)
Lynx Deodorant (Unilever)
Radox Bath Soap (Unilever)
Timotei Shampoo (Unilever)
Vaseline (Unilever)
On leaving Sainsburys she stops at the Kiosk to buy George's magazines. He likes The Economist(50% owned by Pearson Plc) and the New Scientist (Reed Elsevier). She buys their weekly nicotine ration in the form of Lambert and Butler (Imperial Tobacco) and Windsor Blue (Imperial Tobacco) and drives home.
It's an Illusion.
Whatever is bought in the mainstream world is bought from the FTSE100, the DAX, the Dow Jones, the Nikkei 225 etc…There is no real choice under the current economic system.
This economic system is based on exploitation of humans, ecocide, and perpetual inequality. It is broken and it is time we looked at building a society without private property and hierarchy (not possessions like houses, tools etc. but estates, reservoirs, intellectual property and the like) based on equality, tolerance, justice and participatory democracy.
Attached is a breakdown of the FTSE100 companies present in Aberdeen and the number of Subsidiaries each maintains in tax havens.
https://aberdeenvoice.com/2010/10/companies-present-in-aberdeen-tax-havens/ 
Source – 1 http://listverse.com/2010/12/24/top-10-greatest-benefits-of-capitalism/
Image Credits:
GEOMETRIC RAINBOW PATTERN BACKGROUND 1 WALLPAPER © Nlizer | Dreamstime.com
GO TOWARDS THE LIGHT! © Kirsty Pargeter | Dreamstime.com