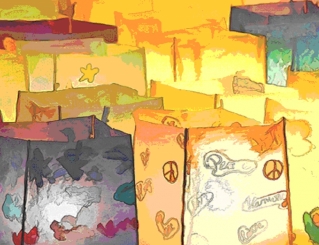 With Thanks to Dave Watt

and

Aberdeen CND.
Saturday the 6th of August sees the 66th anniversary of the dropping of the world's first atomic bomb on the Japanese city of Hiroshima on August the 6th in 1945.
Aberdeen CND will be holding a commemoration of the event at the River Dee on the evening of the 6th.
Previous years have seen an increasing amount of attendees at this event with representatives from political parties, faith groups and members of the public.
We will release 200 peace lanterns on the River Dee to commemorate the 200,000 men, women and children who died. There will also be short contributions from persons representing Student organisations, Trade Unions, Faith Groups and Civic leaders. 
All are welcome at the event and messages of support have so far been received from the Mayor of Nagasaki (see below), Scotland's First Minister and local MP Kevin Stewart.
CITY OF NAGASAKI
Message from the Mayor
"Today I would like to say a few words on behalf of the people of Nagasaki for Hiroshima/Nagasaki  Memorial Ceremony being held in Aberdeen.
"I would first like to extend my appreciation for the people of Aberdeen and their continued participation and support in lasting peace activities.
"At 11.02am on August 9, 1945 Nagasaki was devastated by a single atomic bomb. With 74,000 people killed instantly in the explosion and a further 75,000 who suffered injuries, Nagasaki fell into ruin. Those who narrowly escaped death were dealt terrible incurable physical and psychological wounds caused by the after effects of the radiation that they suffer from even today, 66 years later.
 "Through the Hiroshima/Nagasaki Memorial Ceremony, I hope many people of Aberdeen can deepen their general understanding of the inhumanity of nuclear weapons and help us work towards realizing a world free of nuclear weapons and everlasting peace.
"In closing, I would like to extend my best wishes for the success of this event and for the good health of all the people who are gathered here today."  – Tomihisa Taue, Mayor of Nagasaki.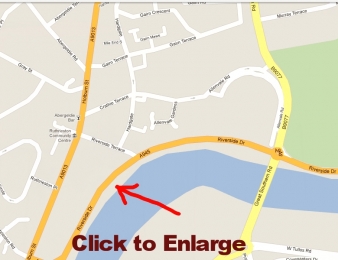 Date: Saturday 6th August 2011, at 8.30pm
Venue:  the Fisherman's Hut on the River Dee
(by Riverside drive – See map)
CND campaigns to stop any future mass destructions! We call on the Government to:
Scrap the Trident nuclear system. 

Cancel plans for the next generation nuclear weapons

Work for international nuclear disarmament
For further details contact:   www.banthebomb.org/AbCND  or telephone:   0787-904-6779