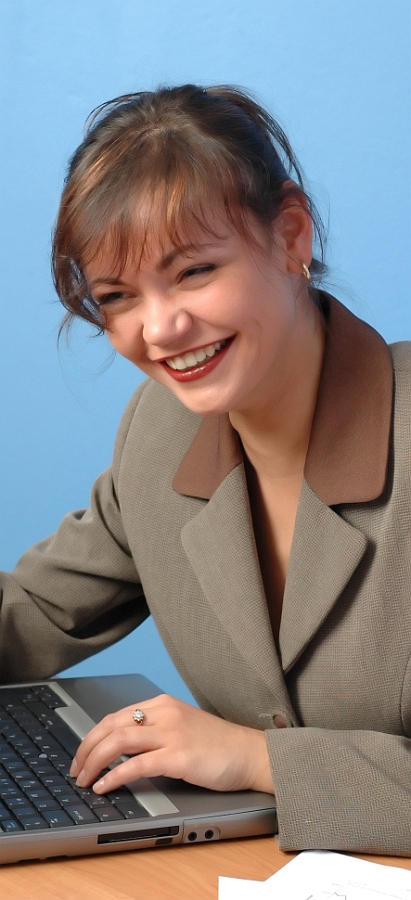 By Bob Smith.
Laachter it fair dis ye gweed
Mair laachter is fit fowk need
Ti see us throwe life's wee trachles
An aa ither kines o debachles
Laach fin ye miss a putt
An yer gowf game's in a rut
Laach fin yer team gits beat
Bang goes anither clean sheet
Aye hae a laach wi yer freens
Be they auld or in their teens
Laachter brichens up the day
If anither bill ye hiv ti pey
Laachter's better than a froon
Fin life stairts ti git ye doon
Laachter lowssens up yer jowls
Laachter dis awa wi scowls
Laachter 'tis said cures some ills
Instead o aye jist poppin pills
Bit fin yer laachin an aa smiles
Dis aat mean it cures yer piles?
Some thingies tho micht hae ye beat
Yer nae sure if ti laach or greet
Jist myn greetin brings on tears
Laachter maybe brings on cheers
So grumpy bugger or cheery face
Fit een o twa wull ye embrace
Jist myn grumpy or cheery kine
Oot yer hairt the sun shud shine
© Bob Smith "The Poetry Mannie" 2013
Image Credits:
Businesswoman © Abdone | Dreamstime Stock Photos 
Happy Girl 6  © Phil Date | Dreamstime Stock Photos
Comments enabled – see comments box below. Note, all comments will be moderated.